Samsung USA - All Level Locks (MetroPCS & T-Mobile)
Delivery Time: 48-72 hours (no weekends)

STATUS : ONLINE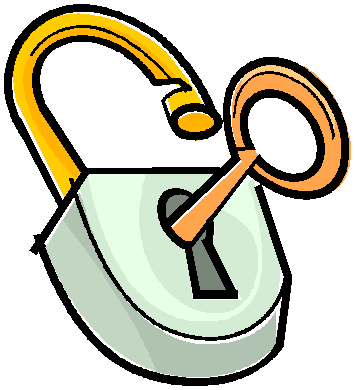 COUNTRY : USA
Models Supported: Samsung USA - All Level Locks (MetroPCS & T-Mobile)
TERMS & CONDITIONS:

Do not order Unlock Code for your Samsung Cell Phone if your Samsung Cell Phone have "Device Unlock App" installed (even if you find a way to enter code in cell phone). These concerns last version of Samsung released after June 2015 and will concern most likely all future Samsung Cell Phone. Code will NEVER work on Cell Phone with "Device Unlock App" and we'll not refund order.

WARNING: ORDER ONLY IF YOUR PHONE IS ASKING FOR "SIM NETWORK UNLOCK PIN".

IF NOT ASKING FOR CODE, PLEASE FLASH YOUR PHONE WITH SPECIAL FIRMWARE AND ORDER ONLY IF THE PHONE THEN ASK FOR "SIM NETWORK UNLOCK PIN" AFTER BOOT.


Samsung MetroPCS USA : will get an unlock code on ALL SAMSUNG MODELS that are MetroPCS Branded.
ONLY SAMSUNG, if you submit any other Brand you will get a rejection that says "Try Premium Tool" which is our normal MetroPCS tool.

Samsung T-Mobile NEWGEN 2015 versions will get an unlock code on certain models.
KNOWN SUPPORTED MODELS:
New ones will get added as soon as they become available, but for now these are the known supported models:

- SM-G920T and SM-G925T Samsung Galaxy S6 and S6 Edge.
- SM-N910T Samsung Galaxy Note 4 IMEI's starting with 3545 and 3560
- SM-G900T Samsung Galaxy S5 IMEI's starting with 3536 and 3518
- SM-G386T Samsung Galaxy Avant IMEI's starting with 3548 and 3528
- SGH-T399 Samsung Galaxy Light IMEI's starting with 3547
- Some other models supported. Try IMEI's starting with 3571, 3575 and others.

If you have a new generation Samsung T-Mobile phone that was manufactured after October 2014 you can try it with this tool. If the code comes back as "NOT FOUND" we cannot do anything about it, just try another tool.

NOT SUPPORTED MODELS:

- IMEI's starting with 9900
- Samsung T-Mobile models like Galaxy S3, S4, Exhibit, Note 3 and older models.

UNSUPPORTED MODELS:

- IMEIs starting with 9900 and Verizon Devices*
- Any Samsung Cell Phone from T-Mobile USA with "Mobile Unlock App" installed and that are not asking for SIM Network Unlock PIN (like some Galaxy Avant, Galaxy 6 Edge, and probably more to come in future...)
You will NOT be refunded if you order unlock code for any of these cell phone and complaint about a wrong code or code entry issue.

The supplier of Samsung do not provide any kind of refund (Full or Even Partial) for Wrong code (Even with Video Proof). Also if you submit Wrong IMEI or even send a NON SAMSUNG IMEI you will receive Junk Code and will pay full price for it.
SPECIAL CONCERNS : If you submit wrong IMEI or wrong Network, you will receive wrong code and there is NO refund for wrong submission.
---
PLEASE, if you or your customer can not wait, DO NOT' order!!! We can not cancel once order is placed!!
I Agree to the Terms and Conditions